Listen to us on the Rocky Horror Podcast Show at Fanx 2017!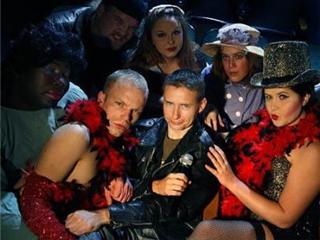 Over the years, we've been covered by various blogs and actual press. While we always strive to maintain our decorum.....what am I talking about? We've done our best to keep on this side of the law. And we've succeeded so far.
Click on the link to your right; I certainly hope you know your right from your left, or driving is awfully awkward for you. There are the various entities who have spoken to us in the past.